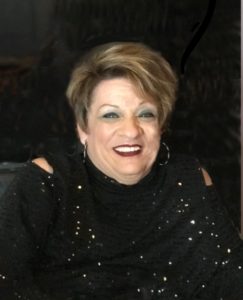 Established in 2020, the Lori Carroll-Collins Scholarship Fund at LARC will allow individuals with disabilities and economic limitations to access innovative services designed to help them reach their full potential.  This fund will light the way for people of all abilities for generations to come.
A resident of Fort Myers for 35 years, Lori Carroll-Collins cared deeply for her community and people in need and led her life by example, when it came to generosity and philanthropy. She passed away on August 2, 2020.
"Lori was an inspiration to many, as she lived her life to the fullest, despite living with a disability," said her husband, Marc Collins. "She never saw herself as different and fought for equal access for herself and others. Lori spent her life in a wheelchair, but the limitations of her body did not define her life."
About the Lori Carroll-Collins Scholarship Fund:
The Lori Carroll-Collins Scholarship Fund will be available to individuals with intellectual and developmental disabilities.  The scholarships will allow these individuals to access innovative services offered by LARC, including:
LARC's LAB Program (includes skills for work, residency and leisure)
Transportation to programs
Access to virtual training
Employment support
Donations can be mailed to LARC: 2570 Hanson St., Fort Myers, FL 33901. Please include Lori Carroll-Collins Scholarship Fund in the memo or donate online at here.
To learn more about LARC, contact Angela Katz, Executive Director at 239-334-6285 x210 or email [email protected].
THE TAX IDENTIFICATION NUMBER FOR LARC, INC. IS 59-0968911, AND QUALIFIES UNDER SECTION 501(C)(3) OF THE INTERNAL REVENUE CODE.  REGISTRATION #CH57089. A COPY OF THE OFFICIAL REGISTRATION AND FINANCIAL INFORMATION MAY BE OBTAINED FROM THE DIVISION OF CONSUMER SERVICES BY CALLING TOLL FREE 1-800-435-7352 WITHIN THE STATE. REGISTRATION DOES NOT IMPLY ENDORSEMENT, APPROVAL OR RECOMMENDATION BY THE STATE.