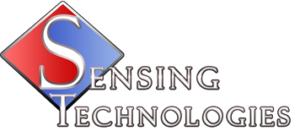 We have been using your small parts assembly services for a little over a year now and are very satisfied with the results. The work is done with great care and quality, while completing the tasks in a very timely manner. Your supportive work environment and enthusiastic employees create an uplifting experience every time we have an exchange of new product with completed product. It has been a pleasure to use your services and we look forward to the years to come.
Mark Jeter
Operations Manager
Sensing Technologies
Fort Myers, Florida

Partnering with LARC for our packaging requirements has been a tremendous benefit to our company. We have been working with LARC for close to 8 years at this time, and they do an amazing job! Our packaging needs are such that we give LARC our product in "bulk" and we need it separated and packed for retail sale. We provide LARC the product, packaging, labels, etc., and in a very quick turn-around our product is delivered back to us packaged for retail sale and ready to ship out. LARC staff is very responsive to our needs and the level of professionalism is tops.
Thank you LARC for your excellent service!
Scott Belovin
Account Manager
MTKMFL, Inc.
Morty The Knife Man
www.mortytheknifeman.com
https://www.facebook.com/MortyTheKnifeMan
http://oysteraficionado.webs.com/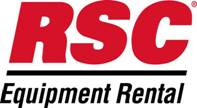 RCS Rental has been using LARC for the past five years and we are very impressed with the excellent quality and service they provide. We have a strong sense of commitment to our community and a great desire to help others in need.
On June 24, I had a rush job and needed two over-sized pallets to ship equipment that day. My truck driver suggested I contact LARC as he knew of their quality work. I called LARC and spoke with their woodshop manager, and he quickly priced the job and told me he would get the pallets done as soon as possible. Thirty minutes later I picked up my pallets and was able to ship the equipment that day as I had promised-they were just what I ordered!
I am very pleased with the service and kind treatment I received and would recommend LARC to any organization!
Best regards,
Mark Yust
Branch Manager
RSC Equipment Rental
3051 Hanson St.
Fort Myers, FL 33916 USA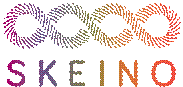 We are a young yarn company and our collaboration with LARC is extremely positive. We feel that our ongoing partnership with LARC is very friendly and honest. Not only have the people at LARC received our company with a lot of trust, they have also helped us grow our business thanks to their efforts and enthusiasm. Working with the individuals with special needs is an important part of our company DNA. LARC clients are doing such a great job in supporting our business needs and the wonderful feedback we are getting from them makes us feel very proud to work with them.
Thank you and best,
Matt
Matt Lehmann
Marketing SKEINO
[email protected]
www.skeino.com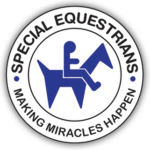 Thank you LARC Woodshop and all of the woodcraftsmen and women who do such a great job making stakes.   I always purchase the wooden stakes that are made in the LARC Woodshop for our Special Equestrians Ride-A-Thon Fundraiser.  We have to mark our trails at the Babcock Ranch and we staple directional arrow signs to your stakes.   This year we marked about 12 miles of trails with nice bright yellow stakes.   The stakes are perfect and I always enjoy talking to the guys in the workshop.  They do a great job and I was thrilled to find out that you can even get them painted such nice bright colors!  We will be back and I will recommend the Woodshop to everyone.
Jan Fifer, President
Special Equestrians, Inc.
5121 Staley Road
Fort Myers, FL  33905
http://www.specialequestrians.net/

"Very satisfied with the services, treatment and the respect given.  Thank you."
"Keep up the good work."
"Your staff are my heroes!"
"To Whom It May Concern – I am writing on behalf of an individual who is a student at LARC.
It is my understanding and his words, that he loves and enjoys being at LARC.  He loves the staff.
He tells all that he has learned and the meetings he attends.  He is very satisfied and happy at LARC, and with all it has to offer him.  He loves his job and the respect he gets at LARC.
Wouldn't send him anywhere else.  Our clients really need places just like LARC.  Thank you for all you are doing.  Keep up the good, excellent work."
" I love all the staff.  Everyone I deal with is very courteous and helpful."
" Exceptional staff.  LARC's campus is the happiest place in Lee County.  Love you all-"
"Excellent services are provided."
"Very pleased with all that LARC does with the individuals they work with."
"We have found the staff where our son attends, to be very caring."
"LARC has been a blessing to our family in that guidance and support in decision making has been exceptional.  Employees have worked with our family as a team and made us feel that we are not along.  We are so grateful for your support!  Thank you for everything!"
"I want to take the time and express my appreciation for all you do and the treatment that I received.  I'm thankful for this program and the opportunity to be involved."
"Always get prompt answers to questions and call backs are timely."
"Very satisfied with LARC services and personnel."
"My son is accepted and valued in his program.  Staff recognizes his individuality and personality is allowed to shine.  He is happy and enjoys his day – overall very positive experience."
"Staff are great and always willing to help."
"LARC has great dedicated staff in the ADT program."
"I have personally observed the quality of care my family member has received.  Thank you!"
"The staff are so understanding, fun to be with, excellent training/qualifications, very professional in handling any problems/issues.  Most excellent teachers – the best I ever had!"
"LARC has always and continues to do a really nice job working with clients."
"Very happy with the services provided – pleased with the staff's participation and concerns.  All in all satisfied with the company and its services."
"The Woodshop give my individual a sense of self-esteem and feels like he is working hard.  I am pleased with the organization as a whole, and know that without LARC a lot of people would be sitting home bored."
"LARC has greatly improved my individual's total life.  She has learned so much about life in general.  I am proud of her and the success that she has with LARC.  She loves it and it has helped so much.  Thank you so much!"
"The employees at LARC work very hard to provide meaningful and respectful support to the individuals they work for."
"A great place for my folks to go each day!  They look forward to time spent at LARC."
"You guys are the best!"
"The LARC staff keep me informed on all things and my sister is very happy to go there and she enjoys the staff, so please keep up the good work."
FROM WAIVER SUPPORT COORDINATORS!
"As a Waiver Support Coordinator I have had the opportunity to work with LARC for approximately 12 years.  Over the years, I have witnessed incredible advancements in the services provided by LARC staff.  All staff are pro-active, insightful, professional and do not hesitate to go a step (or two) beyond expectations.  I have seen these improvements across the board…in spite of very challenging times!  I sincerely appreciate the LARC program and all the staff.
Empowerment of those served seems to be a true focus!  Great job!"
"I have several individuals that receive services through this agency.  They are all happy with the providers and have no desire to change.  Keep up the great job."